Cheshhtasya, the most cost-effective among Signage maintenance companies in Sout - Kochi
Thursday, 3 September 2015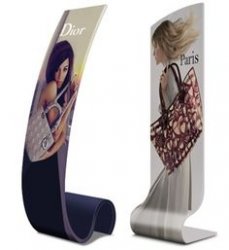 Contacts

Cheshhtasya

+91 4846544066
Item description
You need to avail services of some Signage maintenance companies to ensure that the money expended on signage installation is well spent. There are many signage manufacturing and installation companies but few of them also provide maintenance services. Cheshhtasya Maintenance Services Pvt. Ltd. Cochin is one of the most reliable names in signage maintenance in south India.
There are hordes of signage installers but not many Signage maintenance companies in Kerala. Most of these signage installation companies are owned and operated by former hoarding painters. Signage maintenance is a very cost effective way of reducing your ad expenditures. You need trustworthy hands with good experience for this crucial task. Cheshhtasya Maintenance Services Pvt. Ltd. Is a leading maintenance services provider, economic and reliable for signage maintenance.Cheshhtasya is headquartered in Cochin and has a subsidiary in Thodupuzha, Idukki.
"Cheshhtasya" in the sacred language Sanskrit means "one who works for maintenance. Cheshhtasya'smaintenance crew is pretty neat and tidy when it comes to signage maintenance. Their efficiency and quality of work has helped them branch into newer horizons like ATM and CDM installation and office infrastructure design and installation. They even have a software development division providing enterprise resource planning solutions.Services that team Cheshhtasya offers include signage cleaning, signage manufacture and installation, signage repairing and related works, premises setup and refurbishment, in shop branding, creative designing and ERP software for client support. But their name is prominent in south India as the finest among Signage maintenance companies.
They usually work on annual maintenance contracts and you can rest assured that your signage are well maintained and looking prominent and providing you true value for your money spent on installing and maintaining the signage. The dedicated and committed workforce of Cheshhtasya's maintenance crew see to it that your signage is clean and prominently visible. They conduct frequent random inspection of all their clients' signage installation to make sure that everything is in ship shape. They are always available at your beck and call round the year and their maintenance services are the best in the sector financially and quality wise. It will only a matter of time before you realize how efficient Cheshhtasya is in their work procedures, quality control, final inspection and thorough follow up. Their widespread experience of over a decade in office infrastructure and signage maintenance clearly contributes to their supremacy.
So, if you are out there looking for a reliable, cost effective and quality conscious maintenance services company for your signage, no matter how big or small is the size of your business, you can count on team Cheshhtasya. Visit their website today and learn more about their services, experience and quality policies and contact them so that they can show you why they are treated as the best of Signage maintenance companies.