Affordable International Pet Moving Services in Kochi! Reach to PMR - Kochi
Wednesday, 8 September 2021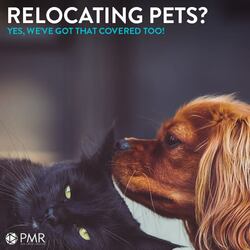 Contacts

Akash Tripathi

1244551400
Item description
Pets are cherished family members. Pet relocation is a multifaceted job that requires a thorough grasp of live animal shipping, customs clearance, and International Pet Moving Services and ordinances. PM Relocations looks after your pet's safe moving to your new place with the most excellent care.

Highlights of International Pet Moving
•Aiding with the documentation for pet travel
•A total examination of your pets by a qualified veterinarian
•For the safe transportation of cats and dogs, there is a pet cab and a specific pet cage facility.
•Assistance with pet boarding and deboarding
•Service for relocating pets from one location to another.
•Pets are treated with the utmost care and fed properly while traveling internationally, with complete support throughout the process.
•Service for pet relocation that is both reasonable and genuine.

We recommend that you contact us on 8282827356 or write us at moving@pmrelocations.com as early as possible. Thus, we can take you over the procedure of importing or exporting pets from India and be adequately prepared. Bookmark this page URL for your forthcoming packing and moving needs.