Laser Cutting Machine Item Code: MY-L1325 - Kochi
Thursday, 3 July 2014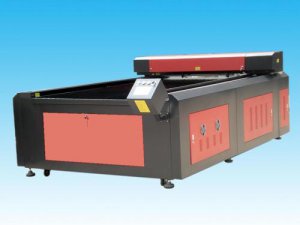 Contacts

RPM Tools Consulting

9952923400
Item description
Laser Cutting Machine
Item Code: MY-L1325
Application
WISELY 1325 large laser cutting machine is mainly designed to cut Clothing, Acrylic, Synthetic Glass, Wood, Handicraft Articles of large surface area and so on.
Feature
1. High Accuracy--HIWIN/PMI Linear Guiderail from Taiwan.
2. Three kinds of softwares for your choose: Lasercut5.3, AutoCAD and CorelDraw.
3. USB 2.0 Interface, Steady and Quick Transmitting Speed, suitable for Desktop PC or Laptop.
4. Two kinds of working tables for your choose: Fixed Aluminum Table & Fixed Honeycomb Table.
5. High Rigidity--The thickness of the machine body is 1.5mm, the shape of machine will not change within 30 months.
6. Laser tube and laser power supply, perfect cutting/engraving effect, fine laser beam and strong power.
7. Online & Offline Operation: Transfer the file by Flash Memory Disk or USB cable from computer, then Operate the machine offline
8. Open Worktable, Widely Cutting
9. Can adopt two laser tubes to raise efficiency.
11. Totally enclosed laser route, powerful security.
12. Faster cutting speed, smooth cutting and small joint, it can raise your working efficiency.
Technical Parameters
TYPE : MY-L1325
Engraving Area : 1300mm(W) * 2500mm(L
Laser Power : 100W / 135W/170W
Max. Cutting Depth : Max. 20/25/30mm Acrylic
Laser Type : RECI Glass CO2 laser tube--the best made in China (Lifespan: Max. 10 000 hours
Drive Type : LeadShine 3-ph Stepper Driver and Motor--the best made in China
Max. Cutting Speed : 0-5000mm/min
Max. Engraving Speed : 0-6000mm/min
Power Supply : 220V±10% 50HZ or 110V±10% 60HZ
Software Supported : ArtCut, CorelDraw, PhotoShop, AutoCAD
Equipment Dimension : 4000mm * 2200mm * 1320mm
Package Size : 4554mm * 2300mm * 1617mm
Net Weight : 1350 kg
Gross Weight : 1550 kg
Wisely Laser
1. We use the high-precision Linear Guiderail imported from HIWIN or PMI in Taiwan.
2. We use the best laser tube and laser power supply made in imported from HIWIN or PMI in Taiwan. China.
3.We use the driver which is the most popular manufacturer of driver in China.
4. Our machine adopts 3-ph motors , NOT 2-ph motors, it can ensure the machine to work more steadily and smoothly.
5.Three Softwares for your choice, you can choose one between the three. If you want to choose CDR or AutoCAD, you should install CorelDraw or AutoCAD in your PC firstly.
6. We use DSP Leetro 6535C control card (NOT 6515) and software LaserCut5.3 (NOT LaserCut 5.1).
7.Two kinds of table:(1) Fixed Honeycomb Table (Default2) Fixed Knife Table (Default
8.The machine can work WITHOUT a computer, one flash memory disk can be enough for saving files.
9.USB 2.0 Interface and CE Certificate Laptop can work with our machine if it has USB 2.0
We have CE, ISO9001:2008 and FDA for our machine.
10.You can find one set of software, one USB cable and one Dongle in the bag.
11.Red Dot Pointer : At the beginning of your processing work, you don't know where the laser will hit, but don't worry, you have "Red Dot Pointer", it can simulate the laser.
Control Panel
User Friendly LCD control panel allows the user to quickly change selected program and modify machine operational conditions. You can Start, Stop, Pause, Reset, Datum, Test Fire, Outline engrave project area, Move the X or Y axis, LCD Viewing Display.