Best Architects & Interior Designers Ernakulam Kerala - Kochi
Saturday, 3 February 2018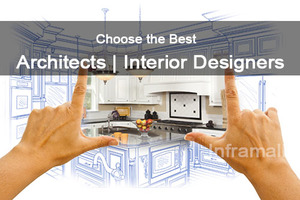 Contacts

Inframall

7034021106
Item description
Find and choose the top best interior designers and architects for your home or commercial building constructions from our certified associate platform. We offers wide range of services including materials supply and professional service providers for builds your dream home/buildings.
For more details ; visit : www.inframall.net
or direct enquiry @ 07034021106
Inframall provides all the construction related services at the best range. Our services covers all the major locations in Kerala near Kochi, Ernakulam.